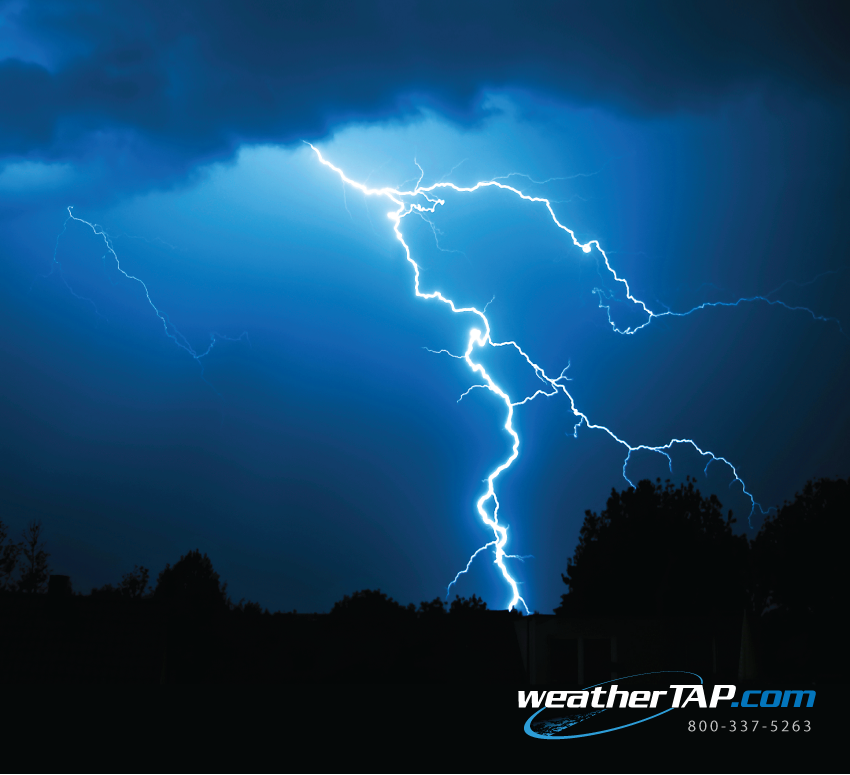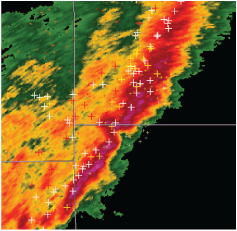 Know for sure with the detailed, current and customizable weather provided by weatherTAP.com.
View lightning data updated every 10 minutes
Strikes color-coded by age
View lightning on customizable weather
maps with real time radar
Plot up to 10 custom locations
Track severe weather & lightning right
to your location
Get lightning data on your cell phone with
weatherTAP Mobile
Receive severe weather text alerts on your cell phone
View updates from people in your area about the
effects of lightning
Real-time lightning available as an add-on option for additional cost. Call for details.
Severe weather such as thunderstorms, tornados and hurricanes could be headed your way.
Track severe weather right to your doorstep with a subscription to weatherTAP.com.
WeatherTAP's RadarLab HD gives you real-time, high-res, Level II radar images. Plus, you get customizable maps, overlays, data and personal settings such as color-coded storm tracks with storm path estimates, NWS local storm reports and severe weather watches, warnings and advisories. And you can plot custom locations such as your home, office or jobsite.
Visit weatherTAP.com and sign up for a free, no-obligation, two-week trial today
so you'll be ready for the weather ahead.