20 Years of Weather

WeatherTAP was launched at EAA AirVenture in Oshkosh, Wisconsin, on July 26, 1998. Initially a cooperative creation between The Cosby Harrison Company (formerly TAP Publishing Company) and Harris Corporation, weatherTAP was designed as a service for commercial and private aviators. Featuring local, national and aviation weather, it was a valuable resource for pilots. Over the next seven years our developers incorporated many more products such as lightning, RadarLab Classic and our Tropical Weather Centers. Once the partnership with Harris ended, developers began producing new products in earnest. RadarLab Local, real-time lightning strike data, GOES-16 data, severe weather watches, warnings and advisories, and much more—now over 10,000 graphic and text images are produced each day!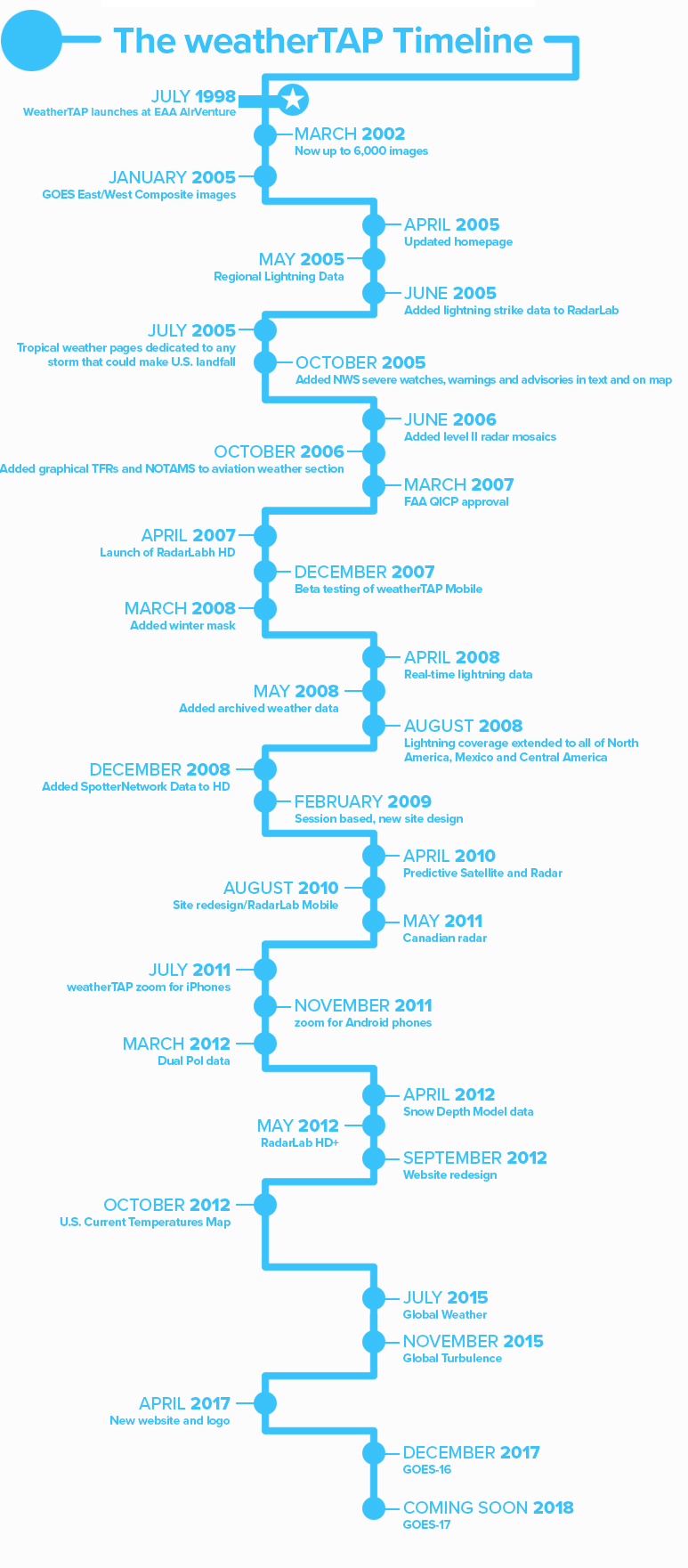 We are so proud of all that we have accomplished in 20 years and are excited about our future. Thank you to all of our subscribers for you patronage, comments and suggestions. We wouldn't be here today with the products we have if not for your support and ideas.
Stay up to date with all thing weatherTAP. Follow us on social media.
Try weatherTAP FREE for two weeks (no credit card required)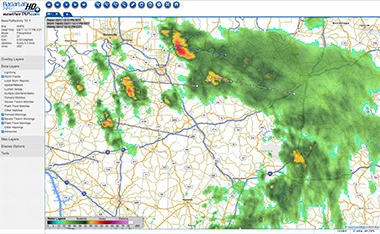 Give weatherTAP a try and you'll see why first responders, pilots, meteorologists and the U.S. military count on weatherTAP as their primary source for detailed, current and customizable weather. Just fill out the short form and you'll have immediate access to thousands of weather images including local forecasts, real-time radar, lightning data, RadarLab Local, professional aviation weather and tropical weather. And weatherTAP is always advancing so you can access a growing set of products, including weatherTAP GLOBAL and model data.
There's no risk, and no commitment, so try it today!
Start Your

Free Trial